TECHNICAL SPECIFICATIONS
What inside:
1
We know that smartphone users want small, light, yet, functional accessories. That is why we made unbelievably small housing with plastic or premium aluminium finishing.
2
4 High-power LEDs and 70 degree optics of our own design… Means uncompromised amount of light! Beauty outside, beast inside!
3
3.5mm audio jack means iblazr can be used with, literally any smartphone and tablet on the market.
Light and Dimensions: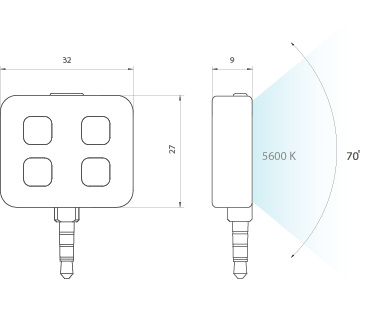 Dimensions
Height: 27 mm (1 inch)
Width: 32 mm (1.25 inch)
Depth: 9 mm (0.35 inch)
Weight: 10 grams*
*Premium Aluminium iblazr weight is 14 grams
Light
70 Degree beam
5600 K Color temperature
>80 CRI
Battery
Built-in rechargeable lithium-ion battery
Charging via USB to computer system or power adapter
Capacity – 110 mAh
Up to - 500 flashes
Constant light mode:
1st Power mode – up to 3 hours
2nd Power mode - up to 50 minutes
3rd Power mode - up to 25 minutes
Sleep Mode – Up to three month
Cold Shoe Mount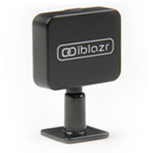 Makes iblazr the smallest Constant
LED light for DSLR and compact camera




Compatible with classic shoe mount on :
Canon EOS and PowerShot series, Nikon D series, Sony NEX and RX series, Samsung NX and others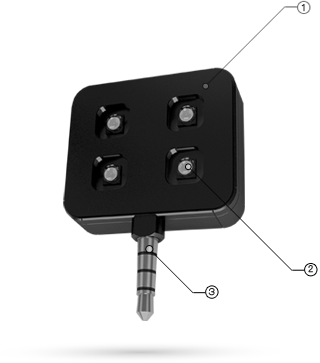 Power Output:
Off-smartphone Constant Light Modes:
1st Power mode – 16 Lux at 1 m (similar to
smartphone flashlight)
2nd Power mode – 60 Lux at 1 m
3rd Power mode – 120 Lux at 1 m
Smartphone usage:
Flash mode – up to 270 Lux at 1 m
Constant light mode- Dimmable 0% to 100%
Sensors:
Thermo sensor (prevents from overheat)
Battery controller (checks the battery level by pushing
the button for three sec)
Light Controller (measures ambient light)
Flexible Charger
Perfect for:
iblazr Stand
Macro Photography
Reading light
Keyboard lightning
Length – 42cm (16.5 inches)
Chargers iblazr during 1st Power Mode
(can be use as a lamp)
*Flexible Charger comes with every
Kickstarter addition and can be purchased
separately for $15
Warning:
DO NOT insert the earphones or any
other 3,5 mmconnector into
the Flexible iblazr Charger
In The Box