FAQ
How bright is iblazr?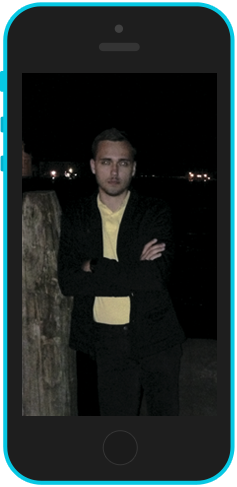 Smartphone flash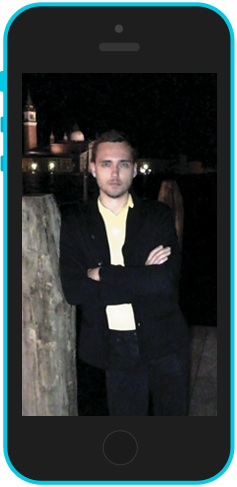 iblazr
The flash is constructed to include four hi-end LEDs that provide an uncompromising amount of light for such a small size. The light comes through 70-degree optics, of our development, which works perfectly with any smartphone or tablet.
How well is iblazr supported
on iOS?
iblazr apps are working with smartphones and tablets that support iOS 6/7/8 (iPhone 4 and higher, iPad 2 and higher). Each device has it's own camera specification, so our team was working with each camera to find the perfect flash synchronization. Moreover, we developed the SDK and always open for new camera apps that will support iblazr functions.
How well iblazr is supported
on Android?
iblazr apps are working with smartphones and tablets that support Android 4.0 and higher. We made a universal app that works stable with all Android 4.0 devices. The most popular smartphones like Samsung Galaxy S series have received more attention from iblazr app development team so you will find better iblazr synchronisation.
What is the difference between
plastic and aluminium version?
Aluminum is significantly more thermally conductive than plastic, which allowed us to make it more powerful than our plastic version in constant light mode. Anodized aluminum iblazr = tough, cold, and powerful. We like to keep everything minimalistic and perfect. Each detail of iblazr is carefully designed to maximize our technology.
Can I Use iblazr remotely?
You have the option of using an audio extension cable with your iblazr. Both 3-pole and 4-pole extension cables will allow you to have classics in hand flash for more creative pics.
And don't forget that iblazr has a battery inside. That means that it can be used as a constant light without being connected to the smartphone.
How long will it work?
Most importantly, with its own built-in battery, iblazr will not drain your smartphone's power. It has a 110 mAh battery which will be enough for more than 500 flashes per charge. Also iblazr has three constant light power modes, that you can change by pushing the button on the top of the device.
1
First power mode will light LEDs for up to 2 hours
2
Second power mode – up to 40 minutes
3
Third power mode – up to 25 minutes
Is the iblazr hard to use?
The iblazr was designed to intuitively easy to use, just like your smartphone! You need to connect the flash to audio jack, start the app and it's ready to take pictures. To use it in constant light mode you will need just to push the button several times.
If you would like to know more about how to use the iblazr with the app please check our YouTube video
What is Flexible charger and
why would I need it?
Flexible charger is a must have accessory that will widely increase applycability of your smallest LED device. It is made of flexible material and allows you to use it as:
And it should be noted that iblazr works well during charging process on first power mode.
Can I change the battery?
Iblazr housing is carefully secured by ultrasound technology and is not designed to be disessembled. The battery inside the flash has capability to pass 1000 cycles, just like the smatphone.
I received my iblazr and it does
not react to the button push
Some of the devices that reached you- are fully discharged (we didn't charge them all before packaging). So once you receive you package, the best thing to do is to charge your iblazr for around 4 hours, then unplug it from the charger and it will be ready to light your life!
I'm having issues with my iblazr.
What could be wrong?
This is a new product and there is a small probability that something will go not as good as it should be. If you have any issues or you think that something is not good with your device, the best way to get the fast answer is to contact us at [email protected] or by private message. Contact us directly is the easiest way to understand your issue and find the best solution for you. 
Q&A;
How to use the iBlazr app?
To take your best ever picture at night just run the app, insert iBlazr device and push the button on top to wake it up. If you see glowing LEDs going one by one - this is exactly what you need and that means iBlazr is ready to go.
The iBlazr app has 3 different modes, you can change them by swiping left and right:
1. Flash mode. The iBlazr device flashes simultaneously with a camera shutter when you tap the "flash" button. Works with back and front cameras - awesome for selfies and portraits. For additional brightness, select "Native" mode to turn the built-in flash.
2. Video mode. iBlazr LEDs will be turned on by tapping on video camera icon. Works well with back and front cameras - great for instagram videos, fast interviews etc. You can control the brightness adjusting the scroller on a right hand.
3. Constant light mode. If you need to light up something for a while - feel free to use it. Brightness can be also adjusted in the same way.
Can I use the iBlazr using the native camera app or other 3rd party apps?
Absolutely yes. iBlazr is working awesome in a constant light mode in any app and even if it is unconnected to the phone. It means you can turn on the device for a moment and be able to light up your photo. In other words iBlazr would always work as a standalone light source while you are using another application or keep it in hands.
Also there is a place for 3rd party apps that already added / want to add a syncing mode with iBlazr flash.
- FX Photo Studio by Macphun (iOS)
- 645 Pro MK III by Jag.gr (iOS)
- Fast Burst Camera by Spritefish (Android)
We are working tough on adding new 3rd party apps that will support full iBlazr functionality.
My iBlazr can not be charged. What should I do?
Well, there are only a few points that can prevent charging:
- iBlazr is not attached fully enough into the charger;
- USB source / Wall charger is not working properly;
- Charging cable is broken / not working properly;
- iBlazr charging module is broken / not working properly;
First try to take iBlazr out from the charger and insert it again more tough until a "click" sound - it will mean it is fully inserted. If nothing happens try to find another USB power supply (another wall charger or USB port), it is a chance it would work. If not - something went wrong with the cable or the flash itself. Do not worry and ask our [email protected] team for further steps. Everything will be resolved in a timely manner.
I have a smartphone case. Can I still use the iBlazr with it?
Actually it depends on how far thick your case is. iBlazr works good with a lot of cases, but there are still a few big ones that require an audio extension cable to allow 3.5mm (jack) connector be fully inserted into the headphone port. We do not sell those cables, but you can always purchase one in the any convenient place for you.
Here is how it looks like
Why is it a small USB charger included in the package?
Small USB charger goes with standard iblazr kit, and the Big 42cm (16.5 inches) one was included only in Kickstarter addition iblazr sets. You can find Big USB flexible charger in additional accessories and purchase it separately.
I have not received my iblazr flash
In this case please keep calm and contact our support team:[email protected]. Let us know your Full name and purchase date. We will check the track number of your order and provide you with more information about its location. If something went wrong and your parcel has been lost somewhere, our team would send you the new one.
I would like to get additional cold shoe mount and charger
I can not launch the application, it's always crashes
Please, don't worry, all our team here and we will help you. To solve this issue, you should delete the current application from your smartphone, download and install the new one from the Apple Store/Google Play. If problem was not solved, please contact our support dep.- [email protected] and let us know your device brand name and model. We will check what can be wrong, test the iblazr app on a similar device and provide you with further instructions.
I'm a developer and would like to use your SDK. How can I get it?
To receive the iblazr SDK, please contact our support - To receive the iblazr SDK, please contact our support - [email protected], give us a quick overview of your future plans for the SDK. After reviewing your letter, we will contact you and let now further steps., give us a quick overview of your future plans for the SDK. After reviewing your letter, we will contact you and let now further steps.
Can I customize the flash time and power in the photo mode?
No, you can not, these parameters are very complex and can be adjusted only by our software developers. They set the most suitable and optimal parameters.
Where can I buy the iblazr? What countries do you deliver the flash?
Popular supported devices
All iphone and ipad devices with iOS 7.x and 8.x
Android with OS 4.x-5.x, popular:
- Samsung Galaxy S5
- Samsung Galaxy Note 3
- LG G3
- Samsung Galaxy S4
- HTC HTC One
- Samsung Galaxy Note 4
- Sony Xperia Z2
- Sony Ericsson Xperia Z Ultra
All devices with Windows 8.x. Popular: Nokia Lumia 520. 620, 625, 630, 730, and other